Jazzmobile & City College Center for the Arts Present Craig Harris' Measuring the Immeasurable Exploring the Influence of Sun Ra
Trombonist/composer Craig Harris takes a sonic sojourn into the music, prose, and poetry of Sun Ra and his influence
About this event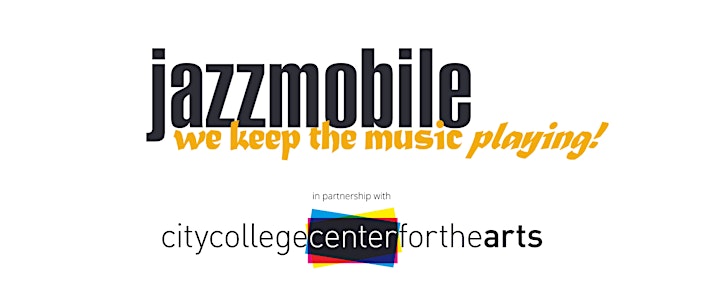 PLEASE NOTE, SPACE IS LIMITED! REGISTER TODAY!
EVENT DESCRIPTION
JAZZMOBILE in partnership with the CITY COLLEGE CENTER FOR THE ARTS present
CRAIG HARRIS' "MEASURING THE IMMEASURABLE"
Jazzmobile has been presenting world-class programs for 57 years and continues to explore the various forms of Jazz, as well as other genres that have influenced Jazz or have been influenced by it. With Musical director, Craig Harris, we will bring Sun Ra's music to the public through the performing/visual arts, master classes, panel discussions, and technology.The program will include an ensemble of musicians some of whom, like Harris, also performed/recorded with Sun Ra, along with other professional musicians. The program will incorporate diverse types of musical/instrumental configurations, in tribute to the music of Sun Ra. The master classes and panel discussions, with artists across the artistic genres will focus on Sun Ra's methodology; and most programs will be for General Audiences, and will also target students as well as aficionados/fans of the music of Sun Ra.
"RAP ON RA" PANEL DISCUSSION
"RAP ON RA" features the artists that have worked with SUN RA dating back to 1959 in a discussion about their diverse memories of him.
Moderator: Craig Harris
Panelists: Shawn Tyson-Ramirez, Ahmed Abdulla, Dick Griffin, Thomas Stanley
TUE. MAR. 29 | 6:30 :00 PM – 8:00 PM
AARON DAVIS HALL – THEATER B | 129 Convent Ave @ West 135th St. | HARLEM
CRAIG HARRIS | MEASURING THE IMMEASURABLE CONCERT
Trombonist/Composer CRAIG HARRIS takes a sonic sojourn into the music, prose, and poetry of SUN RA, exploring SUN RA'S influence on his compositions and Afrofuturism.
Performance include Craig's band TAILGATER'S TALES joined by a string quartet + Guest Artist DAVID MURRAY
WED. MAR. 30 | 7:00 :00 PM – 8:30 PM
MARIAN ANDERSON THEATER | 129 Convent Ave @ West 135th St. | HARLEM
CRAIG HARRIS' MEASURING THE IMMEASURABLE IS A PART OF CARNEGIE HALL'S CITY-WIDE FESTIVAL: AFROFUTURISM
COVID-19 PROTOCOLS
Health & Safety
All persons 5 and older must be vaccinated. For the health and safety of you, all patrons and the performers – children under 5, (at the door) must show proof of a negative COVID-19 test taken within 72 hours.
PROOF OF VACCINATION
All others, please be prepared to show proof of your full vaccination status at the door via vaccination card, photo of vaccination card, or vaccination app.
+ A PHOTO ID
+ EVERYONE MUST WEAR A HEALTH MASK!