7th Annual Edmund W. Gordon Lecture
Students Teaching Students: The Untapped Power of American College Students
TUESDAY, NOVEMBER 17, 2020 | 6:00 PM EDT
On Aug. 1, 2015, Dr. Mary Schmidt Campbell began her tenure as the 10th president of Spelman College. A leading liberal arts college for women of African descent, Spelman has long enjoyed a reputation as the nation's leading producer of Black women scientists. Before coming to Spelman, Dr. Campbell served as dean of the Tisch School of the Arts at New York University for over two decades. Dr. Campbell began her professional career in New York at the Studio Museum in Harlem, followed by a stint as New York City's cultural affairs commissioner. She was appointed by President Barack Obama to be vice chair of the President's Committee on the Arts and the Humanities in 2009.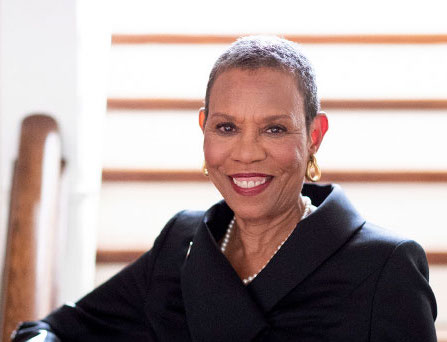 Dr. Campbell received her B.A. in English literature from Swarthmore College. She earned her master's in art history as well as her Ph.D. in humanities from Syracuse University. She holds honorary degrees from several colleges including her alma mater, Swarthmore. Having recently completed a book, An American Odyssey: The Life and Work of Romare Bearden, she is the recipient of the 2018 Hooks National Book Award and is a fellow of the American Academy of Arts and Sciences. Campbell served as a member of the Alfred P. Sloan Board from 2008- 2020, and was elected to the Unity Technologies Board in September 2020. She also serves on the boards of the J. Paul Getty Trust, the Doris Duke Charitable Foundation, and the High Museum of Art in Atlanta.
Join us for a Teachers College / HBCU Virtual Reception following the lecture

---
To request disability-related accommodations, contact OASID at oasid@tc.edu, (212) 678-3689, (646) 755-3144 video phone, as early as possible.
If the event you would like to attend is happening live or you would like to view a video of a past live event, please contact OASID to arrange for accommodations, including live captioning services.